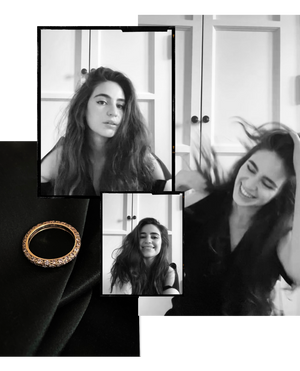 Tokens Of: Aija Mayrock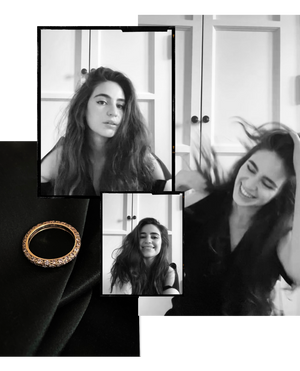 During this time, where the days are bleeding into weeks and months, what memories are you holding on to?
I am holding onto the dreams I have for the future, dreams that I am working to plant the seeds to in the present. I don't want the days to bleed into weeks and months, but sometimes it's unavoidable, so I do my best to dream forward of brighter days, achieving my goals, and making memories with the people I love.
Would you say you're someone that believes in nostalgia? 
I believe in nostalgia, but I don't think I am a particularly nostalgic person. I tend to look forward, rather than back.
What's something you do to celebrate yourself? 
I love to celebrate myself by doing something that takes care of myself every day, whether it be exercising, cooking, writing, or finding something that brings me joy.

Tell us about an item of yours, jewelry or otherwise, that holds the most significance in your heart?
My mom gave me this ring for my birthday that she has had since she was in her twenties. Whenever I wear it, I think of her, her strength, her wisdom, her beauty. I feel strong and loved whenever I look down at it.

If you were a ring, what would the inscription say on your inside?
I think the inscription would say "evolve." This year I've been thinking a lot about how we adjust to that which we cannot change. There is so much power and beauty in evolving. I think it can be easy to get stuck in our ways and so I would like to always remind myself of the power in evolving.